Remanufacture / Installation Services: Why buy a new drill rig when you can remanufacture a work horse!

*We can customize and remanufacture most drill rigs to specfications. We can retrofitt & install RC (Reverse Circulation) drilling systems, DH (Deep Hole) package systems, slide angle packages with dump mast, and rod handling & safety systems. There are many more installation services are available, let us know what you require with your drill rig & machinery with future drilling & consturction projects with applications required.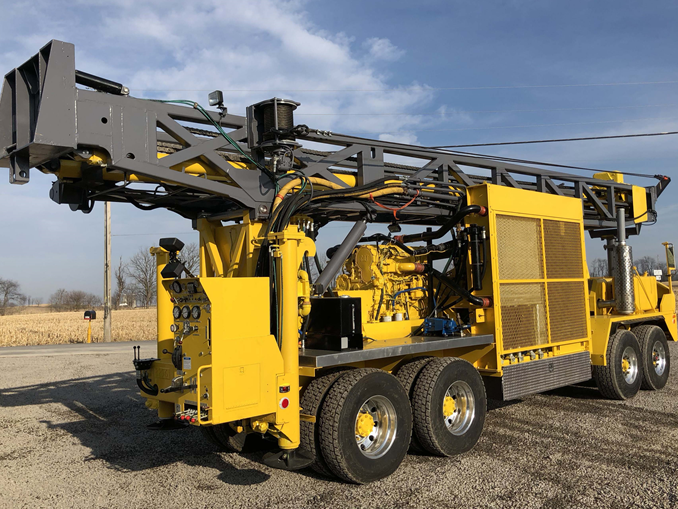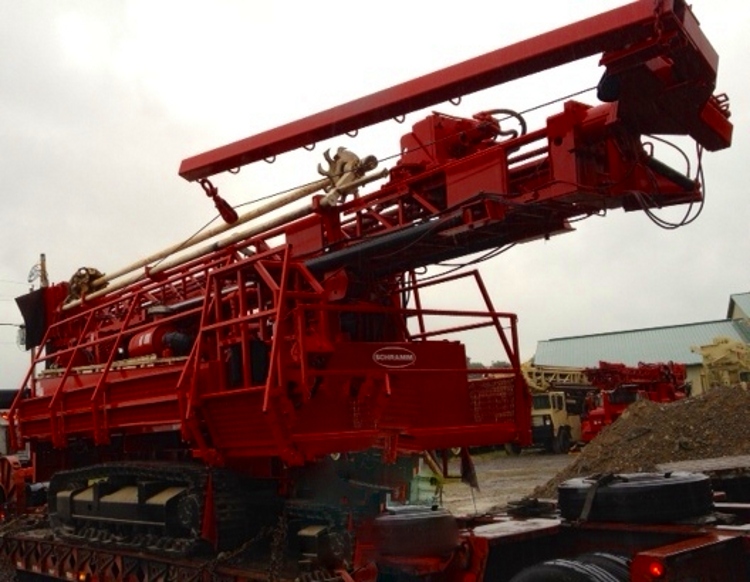 Custom Machine Work for Drill Tooling: Full Scale Machine Shop:
*we offer custom machine work to manufacture drill tooling (Adapters, Bushings, Subs, Drill Collars & Pipe, supports, mounts, and a variety of different tooling and sizes) at our Mifflinburg, Pennsylvania facility. Made in the U.S.A.

*We have a full scale machine shop with Lathe & Milling Machines, etc. to get the job done in timely matter once your order is placed. If we don't have the products in stock, we can custom manufacture it for any size orders. Please contact us for a quote with the number of units and different sizes needed for each.
Drilling Fluids & Tooling we offer: Hammer Bits, Tri-Cone Bits, DTH Hammers, Casing Drivers, Sub Adapters, Drill Pipe, Stabilizers, Bit Breakers, Table Bushings (Centralizers), Swivels, Drilling Fluids (Bentonite, Foam, Rock Drill Oil / Rod Lubricant), Hammer Oil, Pipe Wipers, Kopr-Kope, Drill Parts & Accessories, Components and Much More!
*We have experienced machinist working on customized drill tooling when ordered: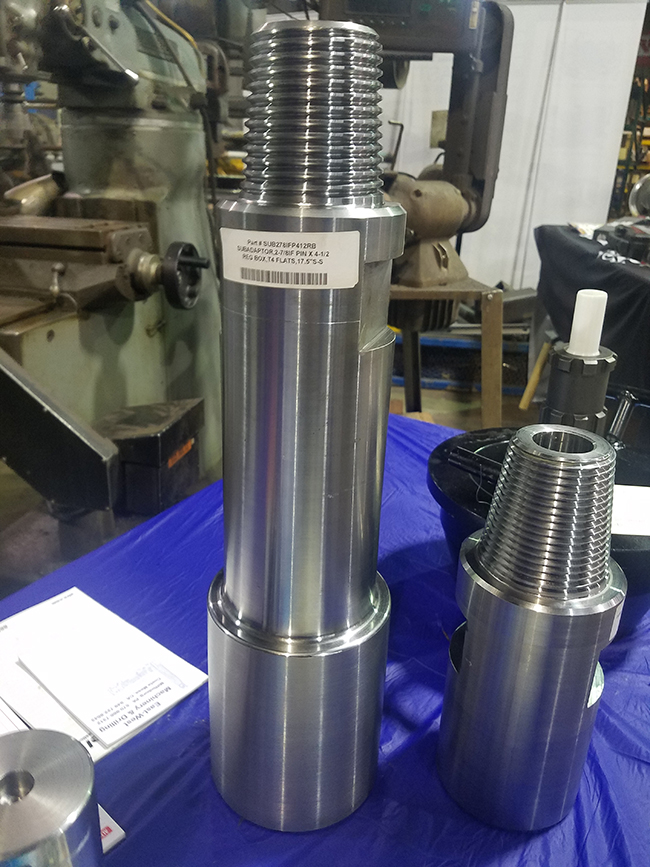 Authorized Distributor: Derex (DR Drill Rigs)
Ingersoll-Rand OEM Solutions Partner
GHH Air Compressors
Sullair Air Compressors
Rock Hog DTH Hammers
Furukawa Rock Drill (Crawler Blast Hole Drilling Rigs)
Petol Tools (Rig Wrenches, Chain Tongs)
NAPA Filters
Mi Swaco (Schlumberger) Fluid Control Technology
Mitsubishi Bits & Drill Steel
MCM O'Drill Mud Pumps
Bully Dog Turbochargers
Stant Fuel Caps
Jet-Lube Anti-Seize, Sealants, and Lubrication
CRI (Center Rock Inc.)
Moeller Oil Fill Caps, Dipsticks
Parker Hoses & Fittings
Doosan Portable Power (Air Compressors & airends)
CAT Pumps (Triplex High Pressure Piston Plunger Pumps (Water, Foam injection)
Ocean & Air Freight Services / Coordinations for Import / Export by Shipping Agents we work with:

*We work with shipping agents / brokers to arrange delivery or pick up of most any drill rig, heavy equipment, machinery, components and parts shipped globally to your final destination.
Professional Paint Booth and Wash Bay Services: Cleaning, Blasting, and Painting Facilities:

We can provide estimated quotes. We are dedicated to serving our customers and have added (2) new work bays (extended ceilings space for drill rig work), (1) professional wash bay and (1) professional Global finishing paint booth.
*We can clean, blast & sand, to custom paint drill rigs, trucks, trailers, heavy construction equipment, engines, and air compressors, etc of all sizes. We will meet all your paint restoration & customize complete paint job with our "Martin Senour" trained painter/s and paint products.
Paint Room: (Professional Global Finishing Paint Booth) (Images: inside the professional Global paint room booth)
| | | | |
| --- | --- | --- | --- |
| | | | |
Wash Room Bay: (Images: inside the professional wash room bay)
View our 3 minute company video link on youtube to learn more about us. <<
Disclaimer: Buyers & Resellers acknowledge and agree that all used or exported/imported machinery, equipment, parts, and product categories items listed are sold "As Is, Where Is" without any guarantees or warranties that are expressed or implied, unless otherwise agreed. We claim no responsibility for the condition, description, pictures/videos of product items listed & salvage.